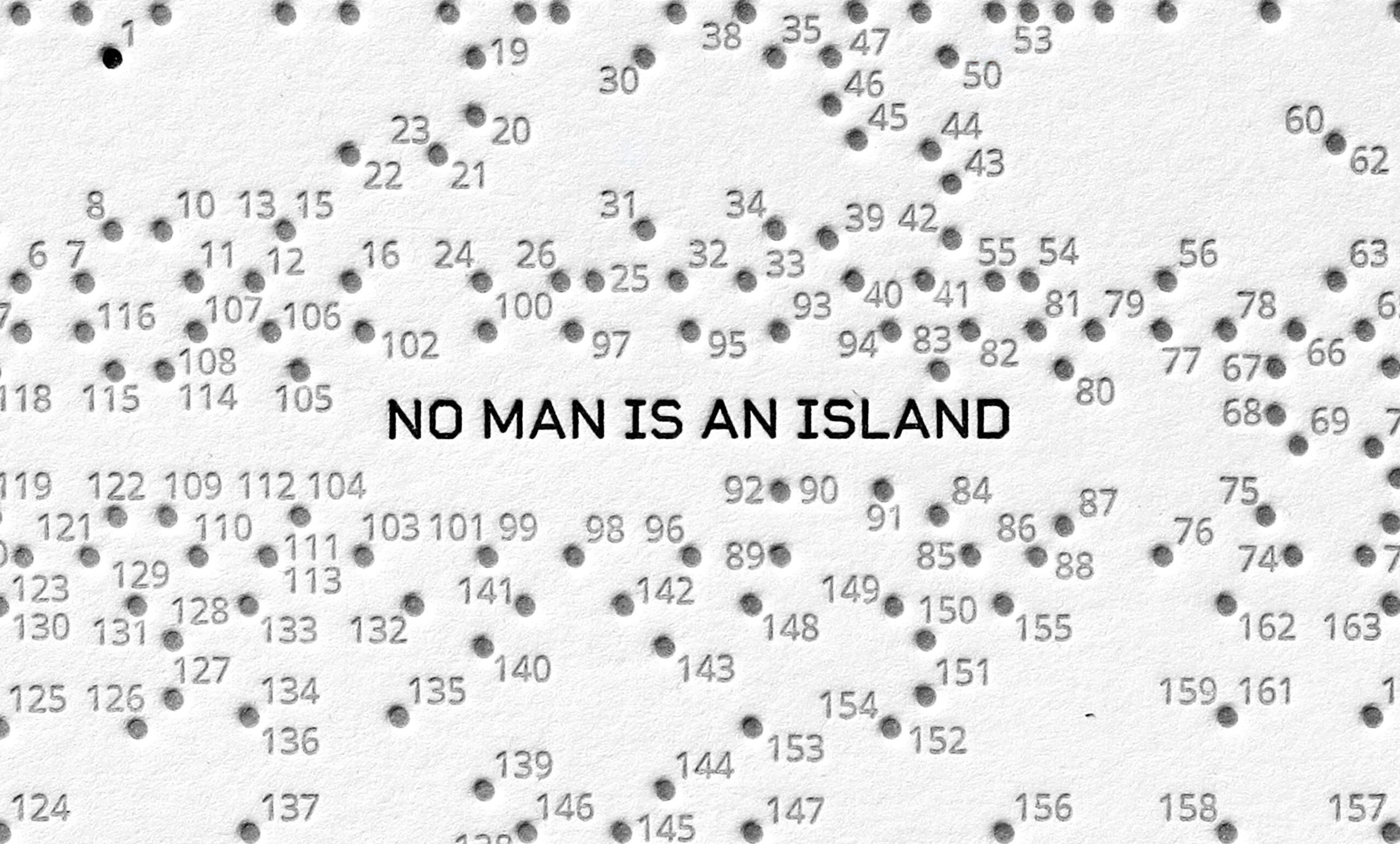 The Connected Cards /
We are all connected to one another. Connections are important for the wellbeing and survival of any individual. Nobody is truly self-sufficient, we all rely on and collaborate with others to thrive in some way. No Man Is An Island embodies this exact sentiment.
The game of "connect the dots" is a suitable visual brand carrier for what our company is all about: connecting with creative minds, clients and communities across the globe. So get connected and revel in nostalgia with our interactive "connect the dots" business card (no Apple Pencil needed).